Facials
call for appt: 310-902-7598
Each Facial listed here is

energized with Reiki Healing

, which balances body's energy & mind!
This will relax and boost the improvement of the facial treatments.
You'll be very happy and satisfied with results! I also do HOLISTIC based facial treatments,
which include botanical essential oils – depending on skin type.
High Frequency Treatment
Kills bacteria and rejuvenates oxygen in the skin. Promotes fresh, new collagen. 
Mini-Facial – 30 min.
Lunchtime facial with amazing and soothing results! Includes cleanse, scrub, exfoliate, light massage w/ seaweed collagen mask for face and neck. Hydrates and plumps the skin! Perfect before a meeting for a quick pick me up! 
Facial with Face & Neck Massage
Ahh!!! Refreshing facial with complimentary face & neck massage that soothes and relaxes the mind for the ultimate rejuvenation! Skin will be hydrated and plump with added moisture of Vitamin B and healing botanicals. The massage includes the healing Reiki Treatment. 
Enzyme Treatment – additional treatment to any facial
This enzyme peel helps remove dead skin cells from pollution and makeup. The enzymes delicately remove surface layers and delivers longer lasting results of smooth and hydrated skin. 
Oxygen Infusion Facial Treatment 
The oxygen infusion facial treatment is based on the fact that oxygen is essential to the function of every cell in our bodies. However, because of pollution, age, and other factors, oxygen is not delivered to our cells as effectively and our cells aren't able to use oxygen as efficiently. This treatment will provide the pure oxygen infusion, which revitalizes and regenerates different skin layers; slows down aging, fights off aging effect (wrinkles, age spots, etc.). Cleanses, detoxifies, firms, and highly nourishes skin. 
Enzyme Facial Treatment
Refreshes and wakes the skin! This enzyme peel facial helps remove dead skin cells from pollution and makeup. The enzymes delicately remove surface layers and delivers longer lasting results of smooth and hydrated skin. In addition, this treatment prevents fine lines and corrects oily, dehydrated, dry skin. Your skin will be repaired, nourished and protected. 
We Remove Milia
(w/ Natural Herb Mask)
Call for details!

 
Signature European Facial
This facial is beautifully relaxing and detoxifying with double cleansing – thoroughly utilizes a unique combination of exfoliating protein enzymes w/ probiotics that stimulate cell metabolism. In addition, includes skin analysis, steaming, classic massage for face, neck and décolleté, deep pore extraction (which removes black and white heads) and mask specific to your skin needs. Your skin will be healthy, smooth, repaired, revitalized and firm. 
Acne Healing Facial 
Problematic, Oily, Blemished Skin – Immediate Results!
Clarifying facial includes cleansing, steam with deep pore extraction, which removes black and white heads. Followed by blue light therapy that revives the skin by reducing bacteria and eliminating blemishes. Followed by a healing, soothing and calming mask, clarifying moisturizer, and sunblock SPF 35. A potent anti-bacterial treatment to detoxify, suppress bacteria and accelerate healing for chronic acne. For optimal results – a series of six acne facials are suggested. 
**If you're serious about clearing your skin from acne, I provide individual based consultation with a holistic approach to healing acneic skin. With my consultation and my facial treatments you will see results IMMEDIATE results- but you must follow step by step what I suggest. I can guarantee that in 3 months, you will be very happy with your new, improved, and clear complexion! Please ask pricing on consultation.
Replenish Anti-Aging Facial
A unique anti-aging facial that helps to diminish the appearance of fine lines and deep wrinkles by stimulating collagen and elasticity. Restores skin's natural hydrating ability, reverses signs of hydration, improves skin texture and plumps lines and wrinkles. Leaves skin rejuvenated and hydrated. Your spirit will be uplifted! 
Tropical Infusion Facial 
This is an excellent anti-aging, therapeutic facial for all skin types (sensitive & dry)! This facial includes enzyme exfoliation peel, cooling oxygen mist, and vitamin therapy to calm and restore skin's vitality. Oxygen therapy nourishes and calms – helps skin to heal at the cellular level. The combination of oxygen and vitamins will leave your skin hydrated, healthy, and plump. 
Ultrasonic Facial Treatment
The ultrasonic machines contain big-frequency waves that gently exfoliate dead skin cells, and stimulate blood circulation. Improves collagen and elasticity with six series of treatments. Fine lines and wrinkles are less noticeable. Leaves skin refreshed, clean, plump, and healthy with noticeably tighter pores. This is especially true for an anti-acne/ anti-aging. 
Multi-Vitamin C Facial 
An excellent treatment for uneven skin tone, fine lines, red patchiness, and hyper pigmentation. It revives the skin by producing a brightening effect thanks to Vitamin C, which is responsible for collagen and elastin formation. This treatment includes face, neck and decollate. In addition, Vitamin C serves as a light peel for the skin due to its deep penetration. 
Gentleman's Facial
Many men are concerned about a rough skin surface, uneven face due to acne scars, large pores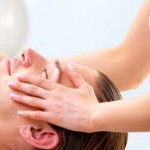 and dark skin color. You cannot justify your skin problems with an old and outdated idea that men are free from those. Our facial helps to deeply exfoliate the top layer of skin with rich enzymes. This will give face rejuvenation and nourishment. 
*** Cancellation/ No Show Policy:
We understand that there are times when you must miss an appointment due to emergencies or obligations for work or family. However, when you do not call to cancel an appointment, you may be preventing another client from getting the needed treatment. Conversely, the situation may arise where another client fails to cancel and we are unable to schedule you for a visit, due to a "full" appointment book. If an appointment is not cancelled at least 24 hours in advance you will be charged a $65 fee on your re-scheduled visit.
SaveSave
SaveSave
SaveSave