Body & Mind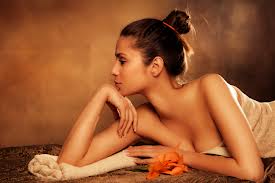 BACK HEALING FACIAL THERAPY TREATMENT 
Amazing Treatment for Exfoliating your Back!
Rejuvenate & Moisturize!
Feels Great After!
This Treatment includes: Double Cleanse, Exfoliation, Enzyme Treatment, Light Therapy, & Mask
Extraction if Needed.
We Remove Milia
(w/ Natural Herb Mask)
C

all for details!
BACK HEALING FACIAL W/ REIKI PLUS FEET MAGNESIUM THERAPY 
Great for Relaxing & Balancing the Mind!
Back Healing Facial includes: Double Cleanse, Exfoliation, and Mask with
Organic Essential Oils, & Reiki Healing Technique.
Helps with Muscle Tension & Relaxes the Mind.
Great for Internal Health.
You will Love this Treatment!
RF (Radiofrequency Energy) 
Radiofrequency (RF) energy treatment is technology for non-surgical tightening of the early signs of loose or sagging skin- ideal for those who either don't want, or don't believe they are old enough to have a surgical procedure. Pure RF energy is used to treat skin laxity by facial tightening, and is best suited to patients with mild to moderate sagging of facial tissues, usually those in their mid 30s to 50s. It is commonly used to treat the forehead, under the eyes, cheeks, mid-face, jaw line, and neck. Based on current RF technologies, most people should see at least a mild improvement in their skin tightness, with minimal risks and downtime compared to surgery. 
call for appt: 310-902-7598
*** Cancellation/ No Show Policy:
We understand that there are times when you must miss an appointment due to emergencies or obligations for work or family. However, when you do not call to cancel an appointment, you may be preventing another client from getting the needed treatment. Conversely, the situation may arise where another client fails to cancel and we are unable to schedule you for a visit, due to a "full" appointment book. If an appointment is not cancelled at least 24 hours in advance you will be charged a $65 fee on your re-scheduled visit.
SaveSave
SaveSave
SaveSave
SaveSave
SaveSave
SaveSave