Lash Lift
Do you want curly eyelashes without the regular use of eyelash curler that breaks and pulls your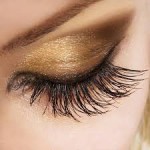 fragile eyelashes? 
The Lash Lift Treatment will hold your curl for 4 – 8 weeks! Amazing treatment from London that works wonders on all lash lengths (short to long). You will be very satisfied with your new wink! 😉
call for appt: 310-902-7598
*** Cancellation/ No Show Policy:
We understand that there are times when you must miss an appointment due to emergencies or obligations for work or family. However, when you do not call to cancel an appointment, you may be preventing another client from getting the needed treatment. Conversely, the situation may arise where another client fails to cancel and we are unable to schedule you for a visit, due to a "full" appointment book. If an appointment is not cancelled at least 24 hours in advance you will be charged a $35 fee on your re-scheduled visit.